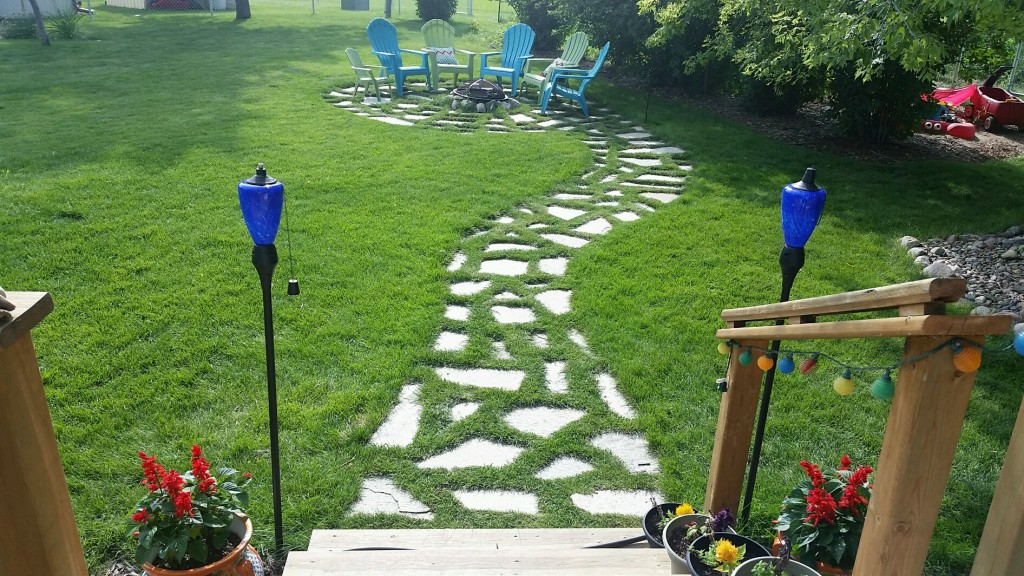 Landscape design and construction is our specialty. We serve Bismarck, Mandan and the surrounding communities. Landscaping is the most important aspect of your homes first impression.  At Cutting Edge Yard Art we can provide industry leading landscape design ideas and software. We are able to provide a 3D visual of your planned landscaping project.
Your personal landscape design is the separation between average, and amazing.  Our landscape designer has vision and the specialized skills needed to make that vision come alive.
The landscape design must provide all necessary information for the installation of the project.  This landscape design information includes; plants (number and type), size of the planting beds, edging material, square footage of patios/sidewalks/walkways, all retaining wall information, and any other pertinent information related to your project. After the consultation all ideas will be considered to achieve all of the landscape goals.  Then if asked to do so we will draw the plan to scale with all the information for you to see what your yard will become.